$79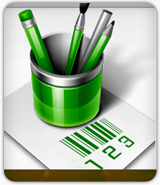 Barcode Label Design Software - Corporate Edition
Barcode Label Design Software – Corporate Edition creates linear as well as 2D barcodes, stickers, tags and coupons that are useful for various industries such as post office, bank, healthcare industry, warehouse industry, packaging and supply industry.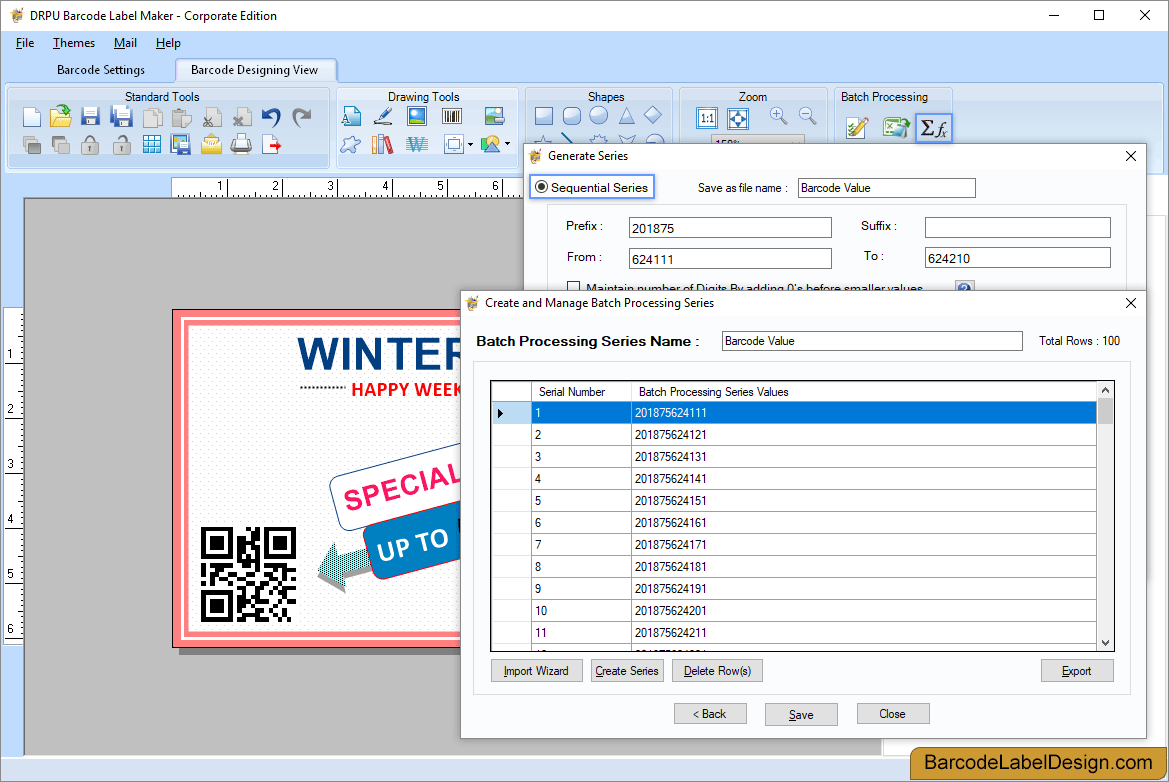 Corporate barcode label design software creates barcode list using sequential, constant values and random series methodology. Software provides general settings (for giving margin), font settings, color settings and advance image settings options to generate customize barcode. Software enables users to print bulk barcode stickers and tags using its printing settings.
Corporate barcode maker software provides users an option to send generated barcode series to individual or group of recipient via email and save it on desired location on the pc in any image format including bitmap, pdf, tiff, png, gif, jpg. You can import barcode values from excel sheet or text sheet to print large number of barcode tags and coupons.
Supported Barcode Fonts
Linear Barcode Symbologies: Coda bar, Code 11, Code 128, Code 128 SET A, Code 128 SET B, Code 128 SET C, Code 39, Code 93, Code 39 Full ASCII, EAN13, EAN8, Industrial 2 of 5, Interleaved 2 of 5, ISBN 13, ITF-14, LOGMARS, MSI Plessey, Planet, Postnet, Standard 2 of 5, Tele pen, UCC/EAN-128, UPCA, UPCE, USPS Sack Label, USPS Tray Label, USS-93
2D Barcode Symbologies: Aztec, Data bar, Data bar Code 128, Data bar Code 128 Set A, Data bar Code 128 Set B, Data bar Code 128 Set C, Data bar Expanded, Data bar Limited, Data bar Stacked, Data bar Stacked Omni, Data bar Truncated, Data bar EAN 13, Data bar EAN 8, Data bar MicroPDF417, Data bar PDF417, Data bar UPCA, Data bar UPCE, Data Matrix, Maxi Code, PDF417, QR Code, MICR Font