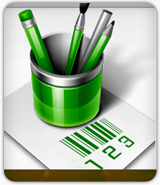 Barcode Label Design - Corporate Edition
$79
Barcode Design Software – Corporate Edition generate linear as well as 2D barcode labels. Barcode Program is designed with advance batch processing feature to generate multiple barcode labels, price tags and stickers.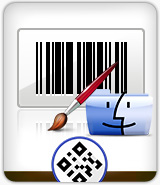 Mac Barcode Label Design - Corporate Edition
$79
Mac Barcode Design Software – Corporate Edition is developed to create and print multiple barcode labels and stickers. Program has advanced batch processing series feature to design and print list of barcode labels on MAC OS X installed machine.

Barcode Label Design Software - Standard generates barcodes as specific to major industry standards. Barcode making program facilitates user to create customized bar code label and helps in streamlining the business performance by quickly generating bulk barcode labels, stickers or tags with support to wide range of shapes and fonts.